Automating business processes can be likened to flossing. Even though there is plenty of data or evidence to prove its worth, some businesses are reluctant to commit to a new practice. Unfortunately, every day spent resisting process automation translates to a loss of business efficiency.

Improved Efficiency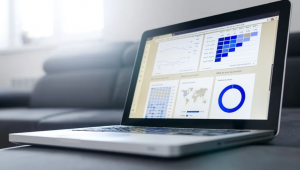 Businesses that are quick to automate their processes stand to enjoy significant operational benefits. For starters, automated processes are mostly hands-off, meaning that they reduce the reliance on personnel. In addition to that, automation also reduces errors and bottlenecks that might be found in manual processes.
Reduced Operation Costs
Manual processes can be cumbersome. Any labor-intensive business will always have to deal with a significant waste of resources. However, automation helps in optimizing resource use, thus increasing profit margins. Another positive to reduced operation cost is that the company can compete favorably.
Superior Customer Service
Automating business processes gives a business a unique position to improve its customer service. With automation, a business can ensure that services are availed to its customers on time and quality levels are held steady. In addition, companies can now take advantage of artificial intelligence in resolving customer concerns and heightening their product experience.
Improved Compliance
Any business operates in a legal setting. Lack of compliance with legal regulations can prove costly in any organization. However, process automation software comes in handy in ensuring that businesses remain compliant with ease.
Improved Staff Morale
Any employer would want to have a motivated team behind them. High employee morale gives a business a significant advantage. In addition, automation plays a vital role in reducing conflicts and friction among employees, thus allowing them to work at their best. Transparency in the employee reward system motivates employees to work harder.
Enhanced Document Management  
Manual document management can be a nightmare. However, automating this process takes care of limitations of manual document handling methods such as misplacement of documents and time wastage. Businesses that automate or digitize document management benefit from improved confidentiality and easy retrieval, among other benefits.
If you are looking for business automation software, there are many decent options out there. Therefore, business owners have to wade through these options and find what suits their business.…