Liquidation also referred to as winding-up or dissolution is the act of bringing a company's life or existence to an end and redistributing its assets and property. This happens when the company is no longer able to pay its debts.
Once it is confirmed that the company is not able to meet its debts, a decision to liquidate it is reached.
Either of the following can reach this decision
A court order
This is a compulsory kind of dissolution. Occurs when the creditors, shareholders, directors or the registrar of a companies make an application to a court alleging that a company should be put under liquidation because it is not able to pay its debts. The court considers some factors before deciding if the company will be put under a compulsory dissolution order or not.
Voluntary liquidation
Occurs when the company's shareholders or board of directors voluntarily decide to wind up the company, because it is not able to pay the creditors or an event stated in the company's constitution occurred.
Creditor's resolution
The creditors of a company meet and decide that a company should be liquidated for them to get payments. They take charge of the liquidation process, and it is at this time when they make an application to the court.
For liquidation to take place, a liquidator must be appointed either by the shareholders, or court depending on the type of liquidation.
He or she perform the following duties
-Represents the creditor's interests.
-Takes control of the liquidation process that is collecting all the company's assets and property and changing them to cash.
-Clearing the company's debts. Giving all the creditors what they deserve.
-Distributing any cash left after discharging the liabilities to the shareholders of the company
The steps below summarize the liquidation process
-The company is not in a position to pay its creditors.
-The decision to liquidate the company is reached, can either be a court order, shareholders voluntary liquidation or the creditor's resolution.
-Appointment of a liquidator by the court or the shareholders.
-The liquidator appointed notifies the company's office about the liquidation decision.
-The public is made aware of the liquidation through an advertisement on the insolvency and Trustees website.
-The creditors meet to confirm the liquidator.
-The real liquidation takes place, this includes, closing the company, identifying all the company's assets, identifying all the creditors, receiving claims and making payments.
-Reports on the ongoing processes are made known to the creditors.
-Payments are made to the creditors and any funds remaining distributed to the shareholders in the form of dividends.
-Final reports send to the creditors, and a notification that the liquidation process is complete is sent to the registrar of companies, the company is then removed from the list of companies of that state.
Consequences of liquidation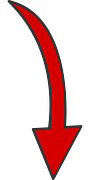 -The company cannot dispose of its assets anymore.
-The only business that can be carried out is for purposes of completing the liquidation process.
-The company's director's power end immediately a liquidator is appointed.
-A liquidation marks the dismissal of all employees in the company. Employees on contract basis are entitled to damages.…